For anyone born in North America around '91, Scooby-Doo was a seminal part of youth. I, for one, will never forget the loads of information I absorbed through the show, like how a latex mask and an olive green suit are the only steps between a human and Frankenstein or how people can eat dog treats too. But the one thing I remember the most is the theme song and that's how I've decided to bring editor Fred out of hiding, hence the title. Don't get me wrong, I enjoy writing for this blog, as it keeps me in the EDM loop and allows me to share the music I enjoy. However, I've composed every single post since the blog's resurrection and I'm sure all of you would like some variety. So don't be shy, leave a comment below imploring Fred (feel free to call him Fredou) to return to his blogging ways!


There is a very small number of artists who are able to keep a consistent production quality for the length of their lifetime. One of the most influential and relevant producers of the modern DJ age, EDM pioneer Alexander Coe is one of these select few. With a career spanning more than 20 years, Coe has been actively contributing to the EDM scene throughout, timeless classics coming left and right. Better known as Sasha, this Welshman is behind the first commercial DJ mix CD, as well as the all-time best-selling mix and arguably the greatest EDM track ever, the famed "Xpander." Now an established dance music veteran, Sasha has been turning his attention towards his record label, the ominously named "Last Night On Earth."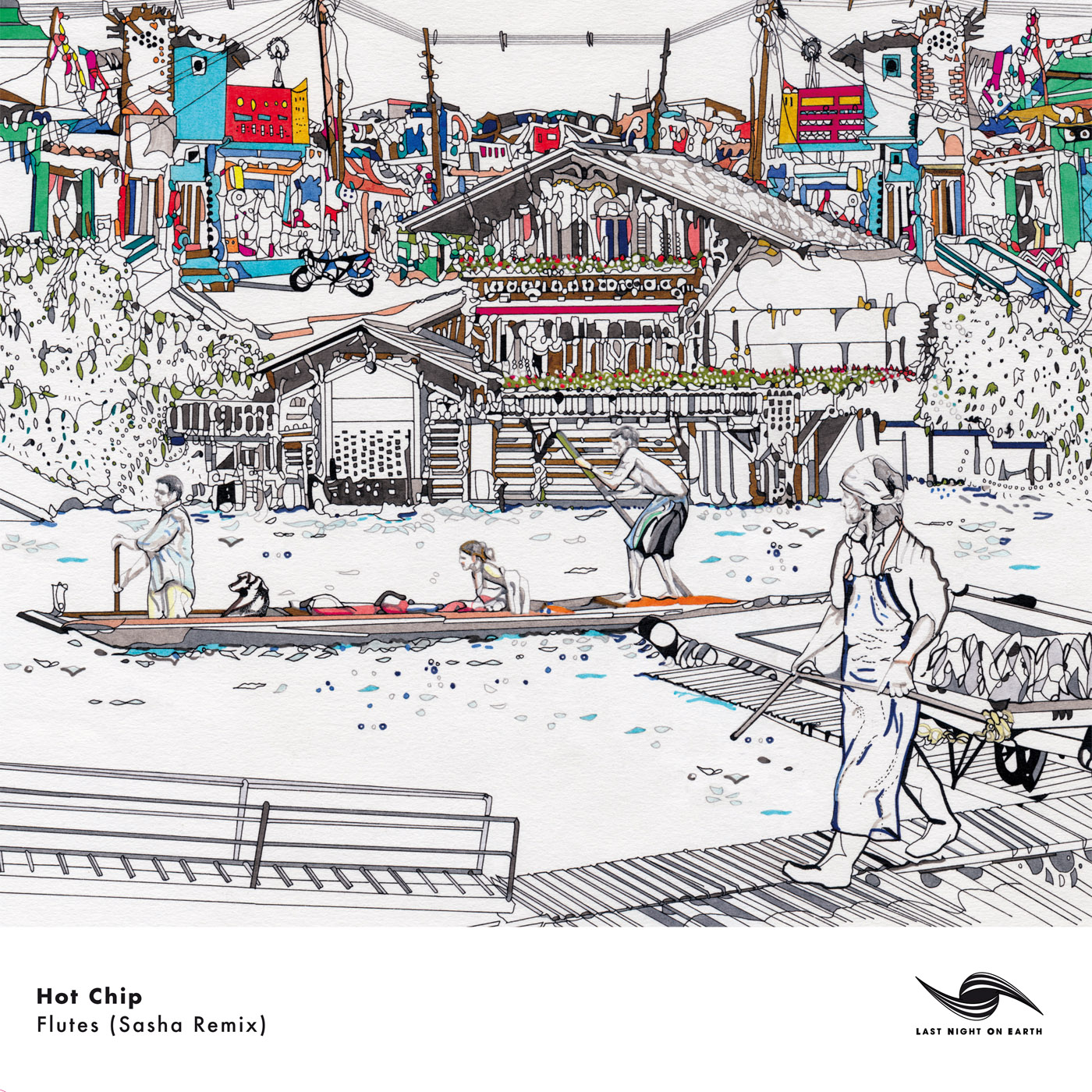 This song in question is a remix of Hot Chip's "Flutes." Using his version to close many of his recent sets, Sasha does a great job of changing the sound elements of the original to produce a less vocal and housier track. The reason I say this is that the lyrics seem to be passing through a quality filter and come out the other side less crisp, giving the stage up to the house elements. The song's melodic bassline is characteristic of a Sasha production, as it follows a long pre-set sequence, lasting 56 bars, or so I counted. The percussions in the beginning of the track differ from the meaty parts in a quite interesting way. The heavy clap from the start sounds like it could serve as a kick replacement, but is quickly overshadowed once said kick is introduced: it's a nice complement. Altogether, the song is another great production from Sasha which confirms the sentiment that he still has many years to come in the business.

Hot Chip – Flutes (Sasha Remix)
Released on September 24th on Last Night On Earth
Hot Chip - Flutes (Sasha Remix)
by
Last Night On Earth
I owe a large debt of gratitude to CamelPhat.
Remember that remix of their's that I posted a few weeks back?
Let's go through a series of causal events;
CamelPhat remixed Stevie Wonder
, posted it on SoundCloud a week before I aimlessly wandered onto
their page
, which brought me to
their Facebook page
, which informed me of the song's feature as 'Killer Cut' on the
Toolroom Knights podcast
, which convinced me to subscribe to
Mark Knight's radio show
, which ultimately led me to discovering last week's 'Killer Cut.' While you may argue with my porous logic, I dare you to do the same with this next track. Described by Mark Knight as "[...]an up to date, deep house monster," Jon DaSilva, Maceo Plex and vocalist Joi Cardwell's collaboration is just that: a track that kills the dance floor Jekyll in all of us.
From left to right: Jon DaSilva, Maceo Plex and Joi Cardwell
Originally a solo DaSilva remix of the Jones Girls' "You Gonna Make Me Love Somebody Else," this reimagining has so much going for it. The recurring hi-hat and cymbal combo contrast perfectly with the soft kick drum and makes the strongest case for the song's deep house categorization. The slowly growing, quickly fading background synth does a fantastic job of laying the groundwork for the decidedly uneasy mood from the very beginning of the track. The bassline/melody represents the lyrics and meaning of the song better than I've ever seen in EDM before. The awkward, oddly pleasing clip is in complete accordance with Joi Cardwell, as she sings of a dwindling relationship who's spark has disappeared. Seeing all these pristine elements together in one song: priceless. It's a steal at $0.99, go buy it on September 24th.
Maceo Plex & Jon DaSilva ft. Joi Cardwell – Love Somebody Else (Original Mix)
Released on September 24th on Ellum Audio
James Zabiela is a big shot in the techno and house worlds. Known for his DJ skills more than his production talents, the young Englishman has been featured not only in the DJ Mag top 100, but also what lots of people consider to be a better barometer of skill: the Resident Advisor top 100. If that's not enough to convince you of his abilities, check out this next track. In staying with this week's house motif, this final tune is even deeper than the last. Like Sasha's, this is a remix of Hot Chip, a reworking of their "How Do You Do." The arrangement is populated by numerous rhythmic claps (can't say enough about these), very deep bass work and incomprehensible vocals. The piano loops during the breakdown transition well to the body of the track and help provide the overall groovy vibe that is intended. The best part is definitely at the 2:40 mark, where only the vocals can be heard. A strong synth then quietly starts to build force, growing in volume. This sound plateaus at 3:20, sending the track into somewhat of a breakdown as a kick is added. The synth is reset and continues to grow, all the way up to 4:02, where the kick is eliminated and a more melodic version of the bassline is inserted into the mess of sounds that all elevate together to aid in the transition to the drop. Fantastic layering work from an admittedly DJ-first kind of artist.
Hot Chip – How Do You Do (James Zabiela Remix)
Released on September 10th on Domino Record Co.
Buy from Domino Records
How Do You Do (James Zabiela Remix) LoFi
by
jameszabiela
Event-wise, the next couple of weeks are great for lovers of all genres.
Aly & Fila get the weekend started right at Circus on Friday
, followed by
Max Vangeli & AN21's Saturday visit to New City Gas
and
Nicole Moudaber's show at Stereo
. Oliver$ takes over Jean-Drapeau Park as Piknic Electronik's headliner on Sunday, playing alongside Sipherdee and Pulses. One week from now,
AutoÉrotique makes an appearance at Underworld
, competing with rising electro house star
Cazzette at the Telus Theater
.
Subb-an takes over Stereo Nightclub on the 21st
, while
Max Graham and Protoculture play into the wee hours over at Circus.
That Saturday night belongs to
Thomas Gold as he spins a solo set at New City Gas for only $15
. Have a great weekend and don't forget to let Fred know you want him back!